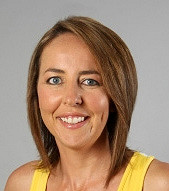 Hair by Phd is my hair dresser of choice: The quality service, expert advice and the simply caring staff who always listen to me and what I want done with my hair. I couldn't imagine going anywhere else. Thanks to all the team at Hair by Phd.
I have been coming to Hair by Phd for years and wouldn't dream of going anywhere else. They always make me feel amazing each time I walk in and out of salon and make such a huge change to the colour and condition of my hair. I love my visits to salon and enjoy the time to just relax.
They've done a really great job with my hair. I'm super happy with it! I'm never going back to any other place. They've fixed a mistake of another hairdresser and made my hair look fab again. 10/10 worth the money.
Thank you for my amazing hair! I was nervous to go short but Hope did an excellent job at giving me suggestions and making me comfortable. I loved the whole experience and everyone was so warm and welcoming. Will definitely be back!! Thank you again.
Just got my hair cut by Lemai, she did an absolutely fantastic job, couldn't be happier! She understood exactly what I wanted and she catered it to my face cut and hair type. The service was friendly and professional by everyone there. I went from long crazy out of control hair to a chic fun hair cut! thank you for such a great experience!
Can't resist writing this just after having my hair cut and kerastase treatment. One of the best salons, so swift in customer service yet very very efficient in understanding what actually the customer is after. Wanted to thank the whole Hair By Phd team of Parramatta specially my hair stylist Sam. Such a lovely and warm lady with attention to detail and very very active with her work. Thanks and will refer this salon to all my friend.Will definitely come back again. 🙂