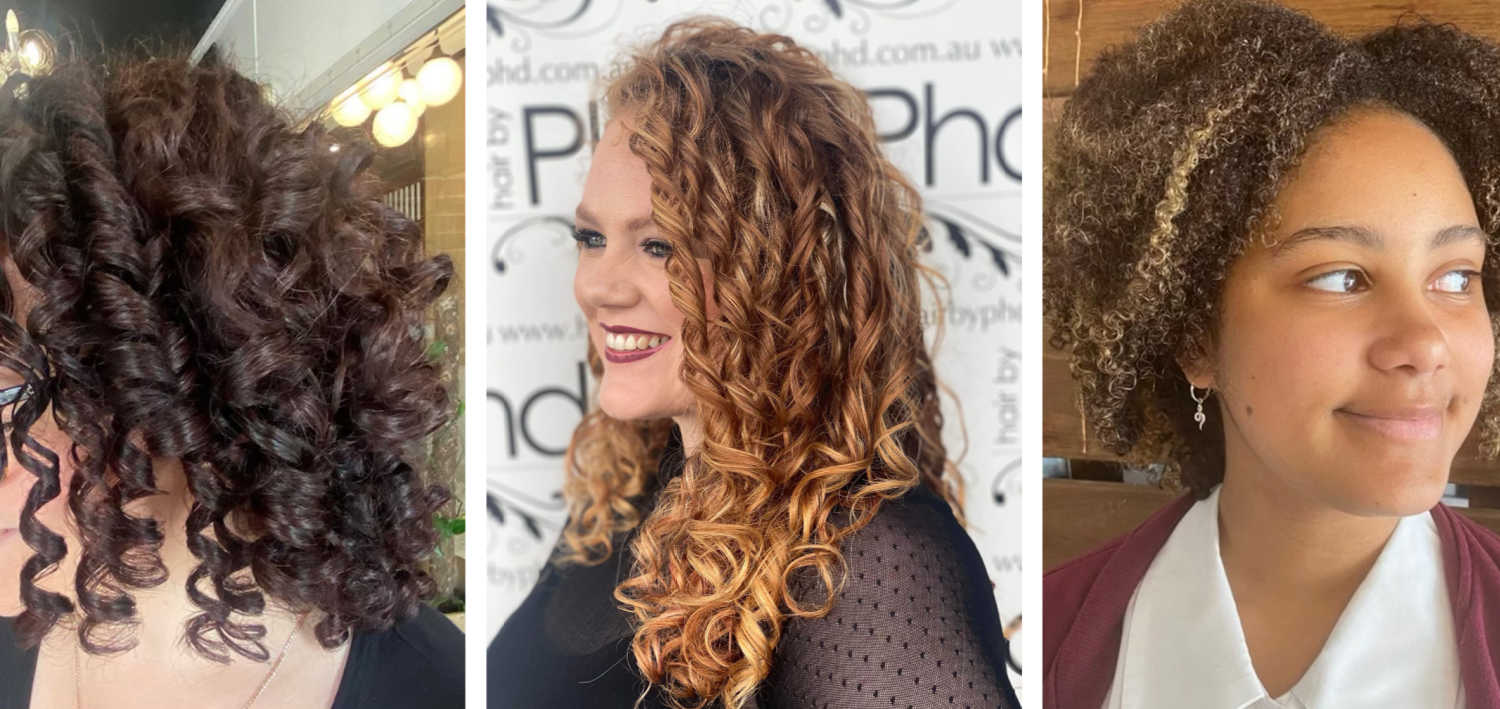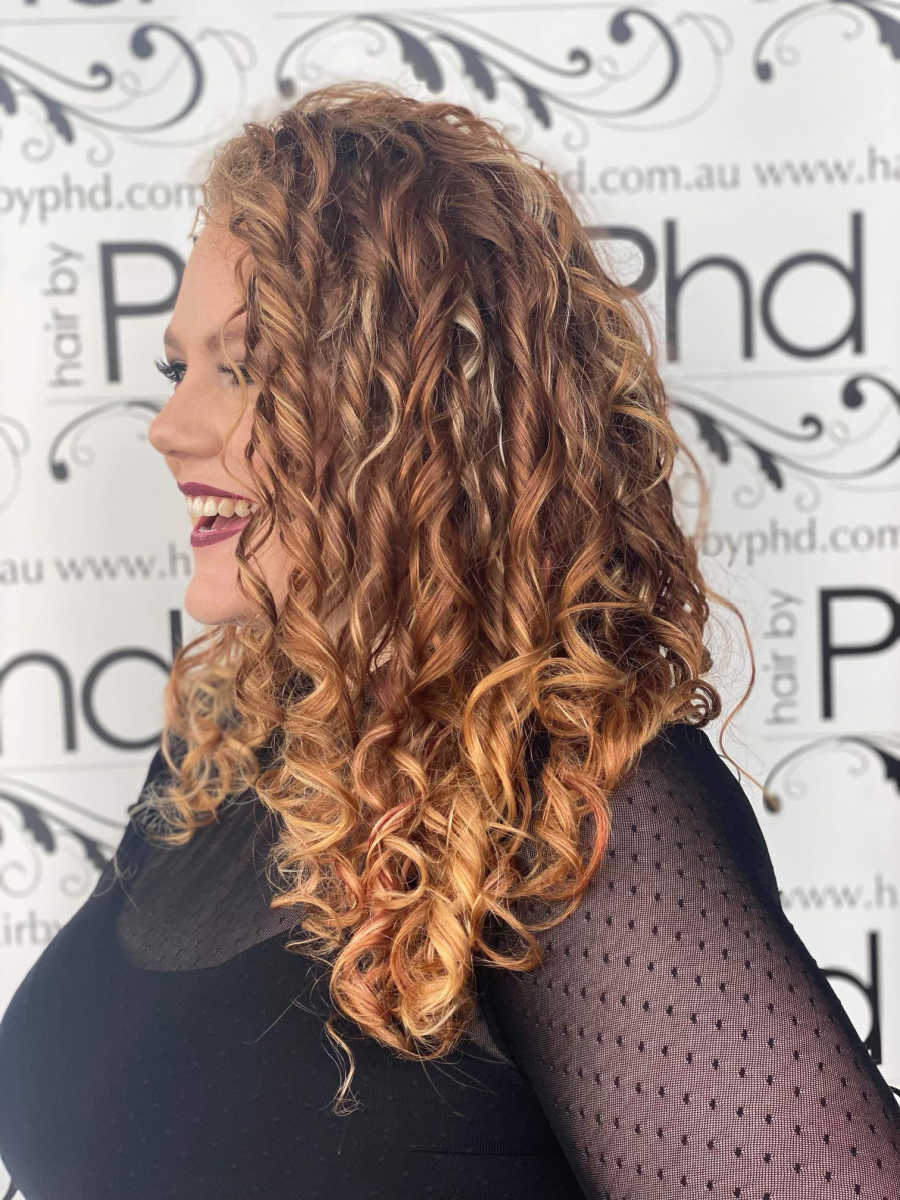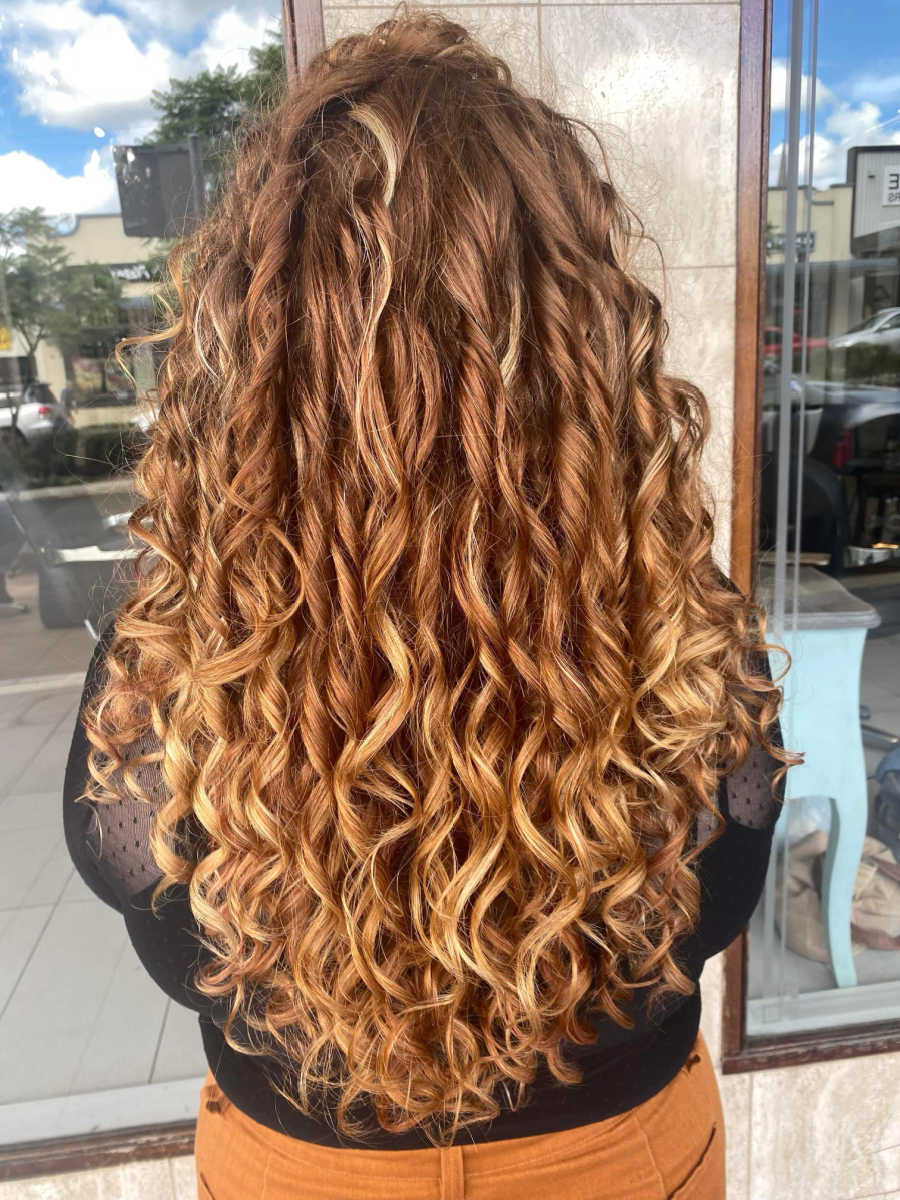 We love that people with curly hair are really starting to embrace their curls and at Hair by Phd we have expertly trained stylists to help you on your Curly Girl Method journey.
The Curly Curl Method is the best way to maintain and get the most out of your curls. We have come up with an amazing salon experience for you. Our Curly Girl service gives you an experience like no other to help you on your journey to more defined, frizz-free curls. We will give all the tools you need to help you embrace your amazing curly hair.
Here is what you get in the Hair by Phd Curly Girl Method salon experience.
A thorough Curly Girl consultation
A personalised Curly Girl dry cut
Personalised Hydration Service
Styling
Education on the best styling and care products to use on your curly hair
Education on hydration and techniques for you to use at home
Styling tips to incorporate at home
 
This service will start your best curly girl journey and we will be there every step of the way.
For more information or to make an appointment, please contact our Hair by Phd Curly Girl Method specialists.
Although called the Curly Girl Method, we offer this service to anyone with curly hair.
CAMDEN SALON
Rochelle
Email: camden@hairbyphd.com.au
Phone: (02) 4622 1260
CARLINGFORD SALON
Kat
Email: carlingford@hairbyphd.com.au
Phone: (02) 9872 7222
PARRAMATTA SALON
Jess
Phone: (02) 9635 4721
Please allow 90-120mins for your first appointment
At Hair by Phd we only use the best quality products. Our Curly Girl products are no exception. We have partnered with The Clever Curl Brand.
The Clever Curl range is a highly specialised line of hair products carefully formulated to enhance and embrace naturally curly hair to hold the personality and individuality of curls.
All products are formulated with minimal ingredients and are sulphate and silicone free to ensure that nothing gets in the way of beautiful, natural curls.
Delivering moisture and the ability to hold a healthy hydrated curl are paramount functions across the range with the added benefits of Certified Organic Aloe Vera Juice and Rice Water Protein providing the perfect balance of nourishment and strength.
And, while your curls reap the amazing benefits that Clever Curl products have to offer, you can feel good knowing that your products are 100% Australian made and owned, cruelty free, vegan and made with a reduced carbon footprint.
We also offer a refill service for 20% off the normal RRP, saving you money and plastics.
Ask your Hair by Phd Best Curly Girl specialist about the Clever Girl range of products.