Introducing our beautiful bride, Shadi!
Shadi was truly a classic beauty on her wedding day! Hair by Phd Bridal were thrilled to be apart of Shadi's big day and create these stunning looks for her and her bridal party.
Shadi was an existing client of Hair by Phd Carlingford and has been having her stunning balayage done by Selma (who is returning from Maternity Leave really soon!). We were of course thrilled to work with her on one of the most important days of her life.
Thanks to her stunning colour and naturally thick and luscious hair, Shadi decided on a simple, soft and natural curl to compliment her highly detailed dress. Selma achieved this look by using a ceramic curling iron and setting her curls in clips, by doing so Selma was able to ensure her curls would last all day and into the evening.
Shadi chose a strapless, highly detailed dress with both lace and beadwork. Because of the detail in the dress, this meant that simple hair was the order of the day. Selma created a beautifully simple style that complimented the total look and it was very important that the hair lasted the whole day and night. By setting the hair correctly Selma was able to achieve this so the hair remained bouncy and fresh as when it was first done.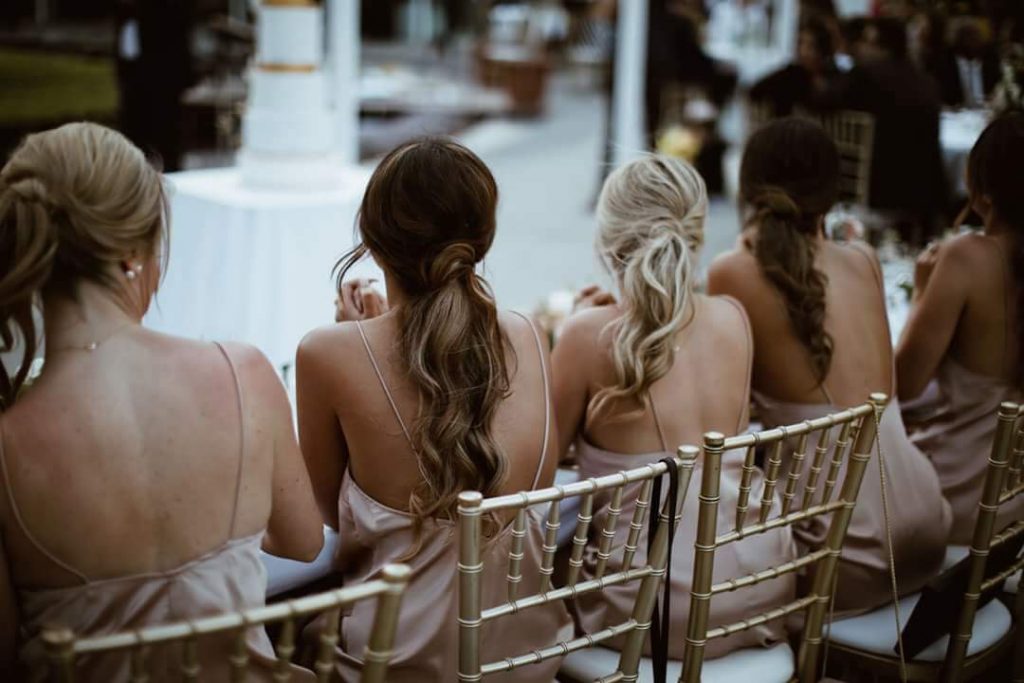 Our Bride had 7 beautiful bridesmaids for which Sarah created a soft and textured ponytail with delicate pieces around their faces. Perfectly suited to accompany the bride's style as well as each of the bridesmaids. With beautifully coordinated dresses on each of the bridesmaids and similar hair lengths, creating absolutely matching styles for these ladies was the obvious choice and in a group of 7 truly creates stunning repetition.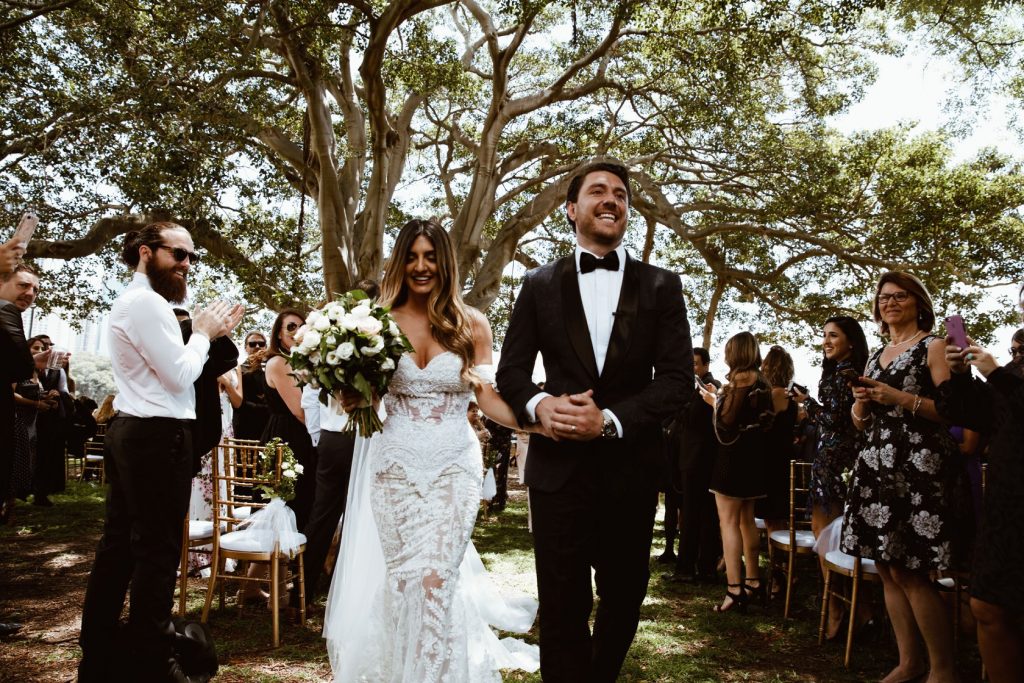 Huge congratulations to Shadi and her husband Alexander on their beautiful wedding and thank you so much for allowing the Hair by Phd Bridal team to help you achieve your dream wedding.
If you or someone you know is getting married and are looking for the perfect team to handle your hair on the day, trust the team from Hair by Phd Bridal. We love hair and we love weddings and we want to make sure that both are perfect for you on your special day.
Get in touch with us via our website at www.hairbyphd.com.au/bridal and let's make some lovely hair.
Hair: Hair by Phd Bridal (Bride: Selma Zahirovic, Bridesmaids: Sarah Merzi)
Dressmaker:  Nektaria
MUA: Aisha Alfi