We were pleased to recently work with both Bride and Groom, Emma and Ben, to create their ideal hair ahead of their wedding. The Director from our Camden salon, Lemai Wilson, helped the bridal party prepare for their beautiful garden wedding, held at The Secret Garden in the stunning Southern Highlands.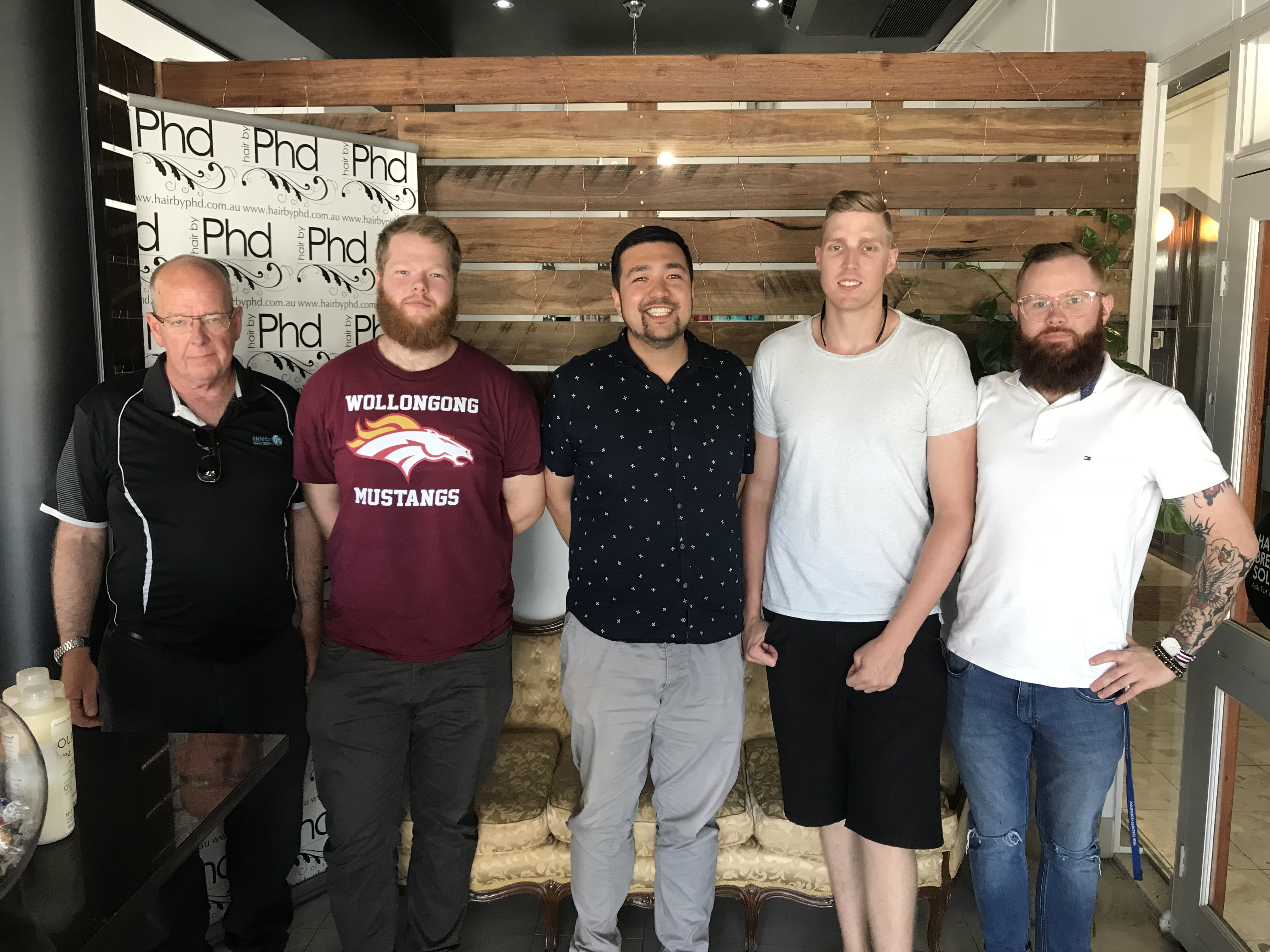 We welcomed the Groom, Father of the Bride and Groomsmen into our Camden Salon ahead of the wedding. This was a great bonding opportunity and a chance for all the boys to tidy up their beards and hair before of the big day.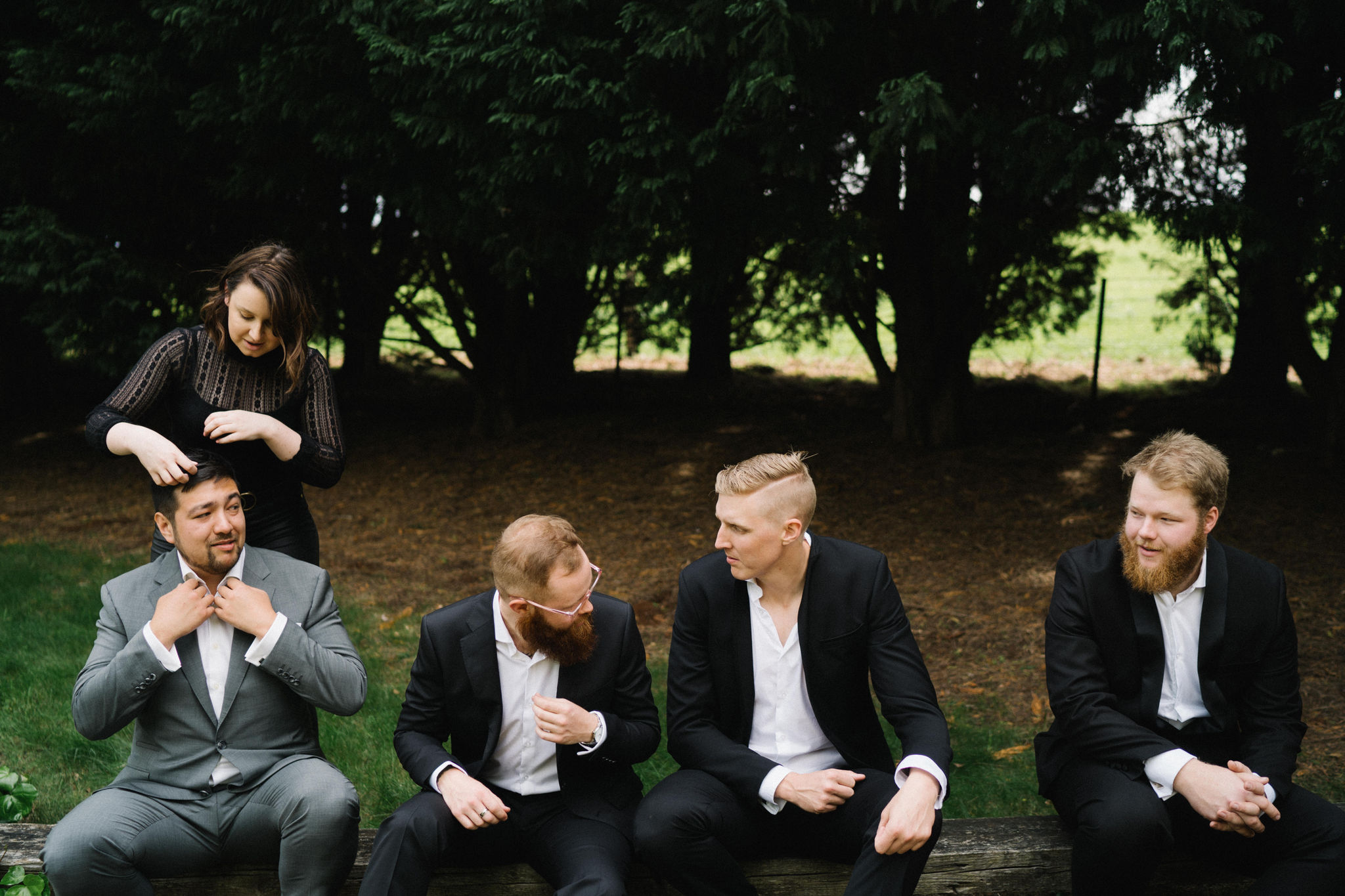 On the day of the wedding, Lemai made sure that each of the boys looked their best with last-minute grooming and a simple style.
On the day of the wedding, we created a stunning look for our Bride Emma, the Mother of the Bride and her Maid of Honour. Each of these lovely ladies went for a textured curled style, while a tasteful floral hair piece in Emma's hair completed her timeless bridal look.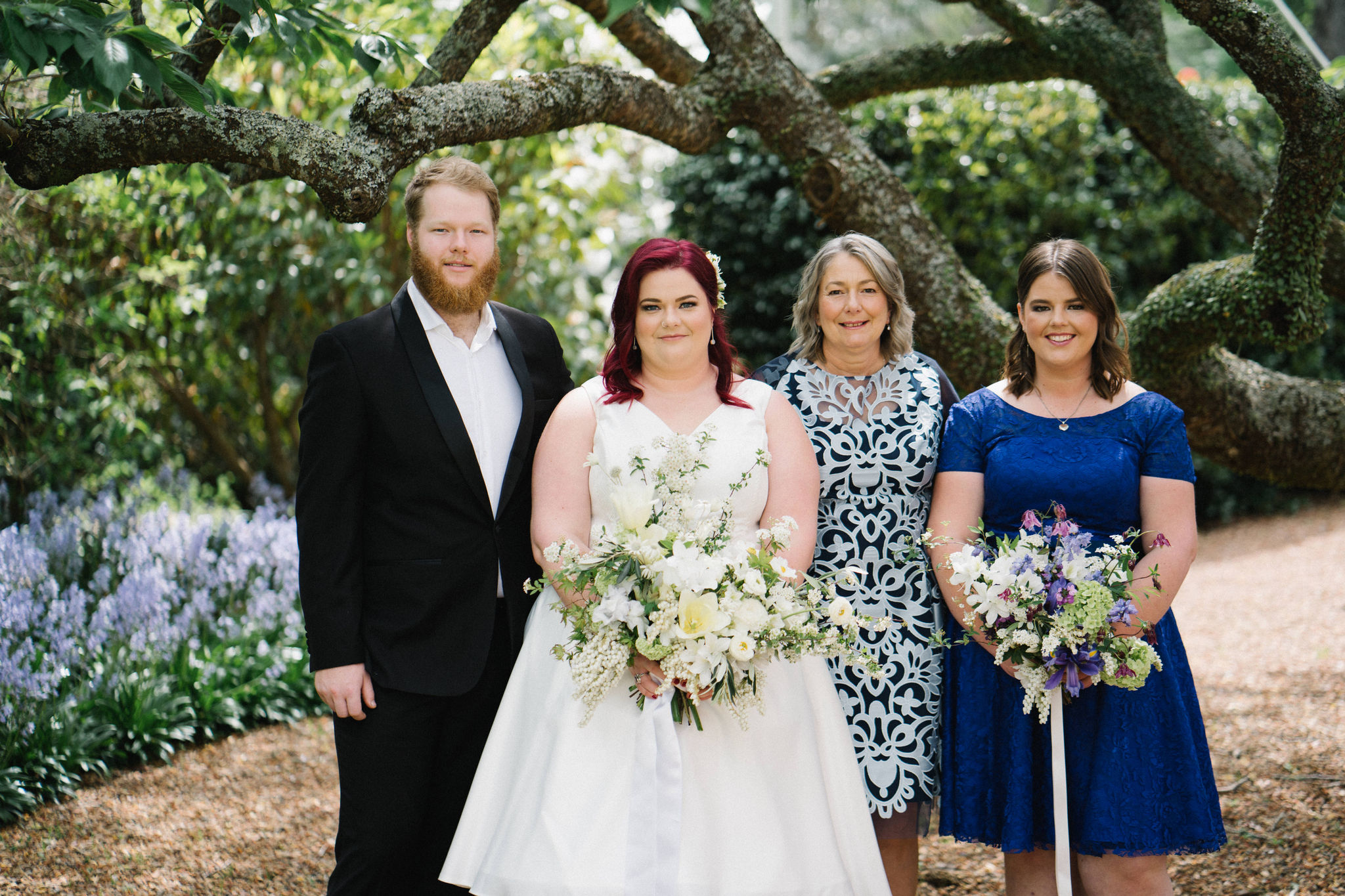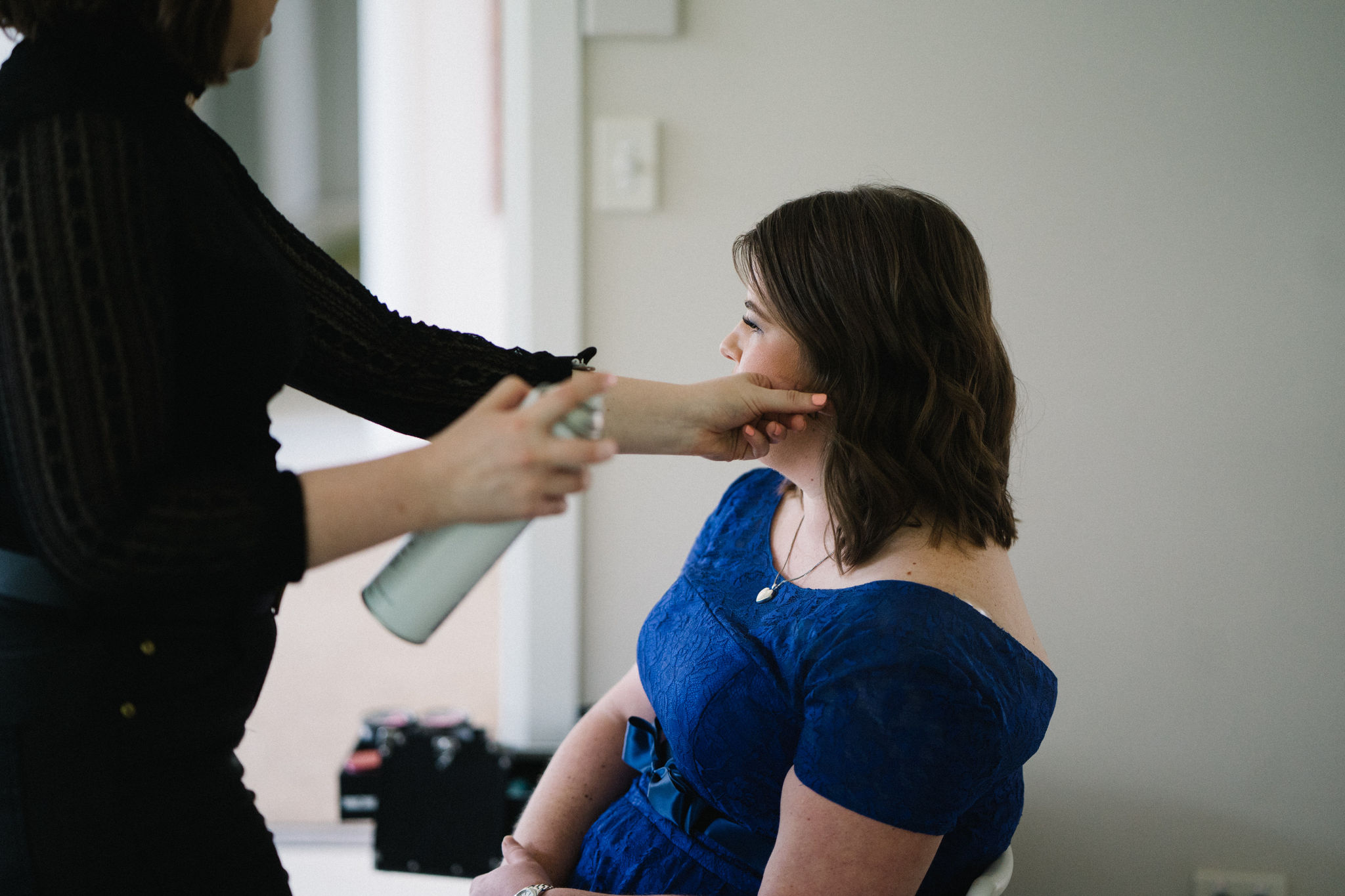 For the Maid of Honour, Claire we created loose waves and a small braid to create some shape and texture around her face. This simple style created a tasteful coordination with the bride's hairstyle, perfect for bridal photos.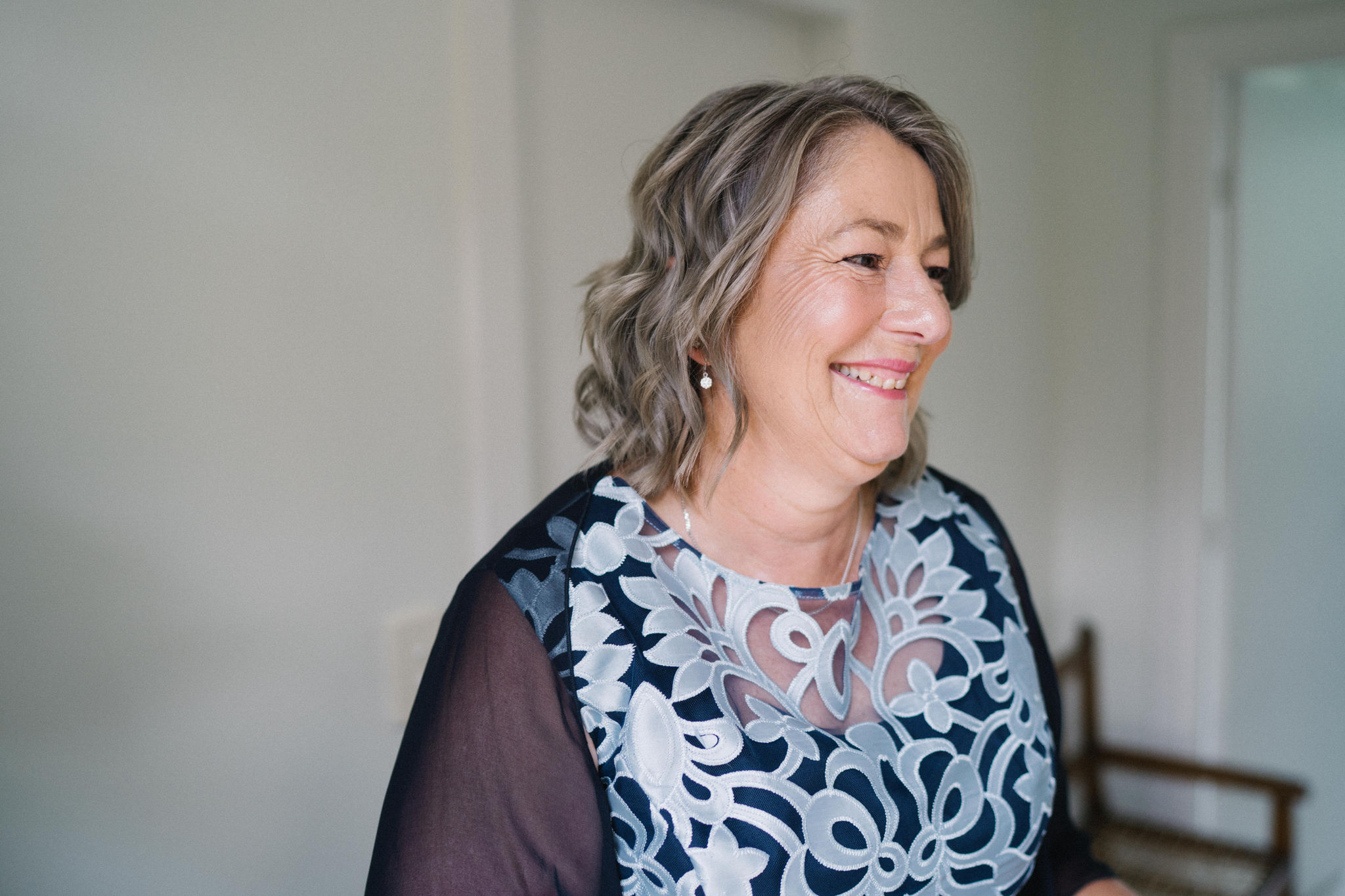 For the Mother of the Bride, Kathy, we began working on her hairstyle months in advance as she transitions her colour from a medium-brown to grey, accentuating her graceful aging. If you're interested in transitioning to your natural hair-colour speak to your Hair by Phd stylist today!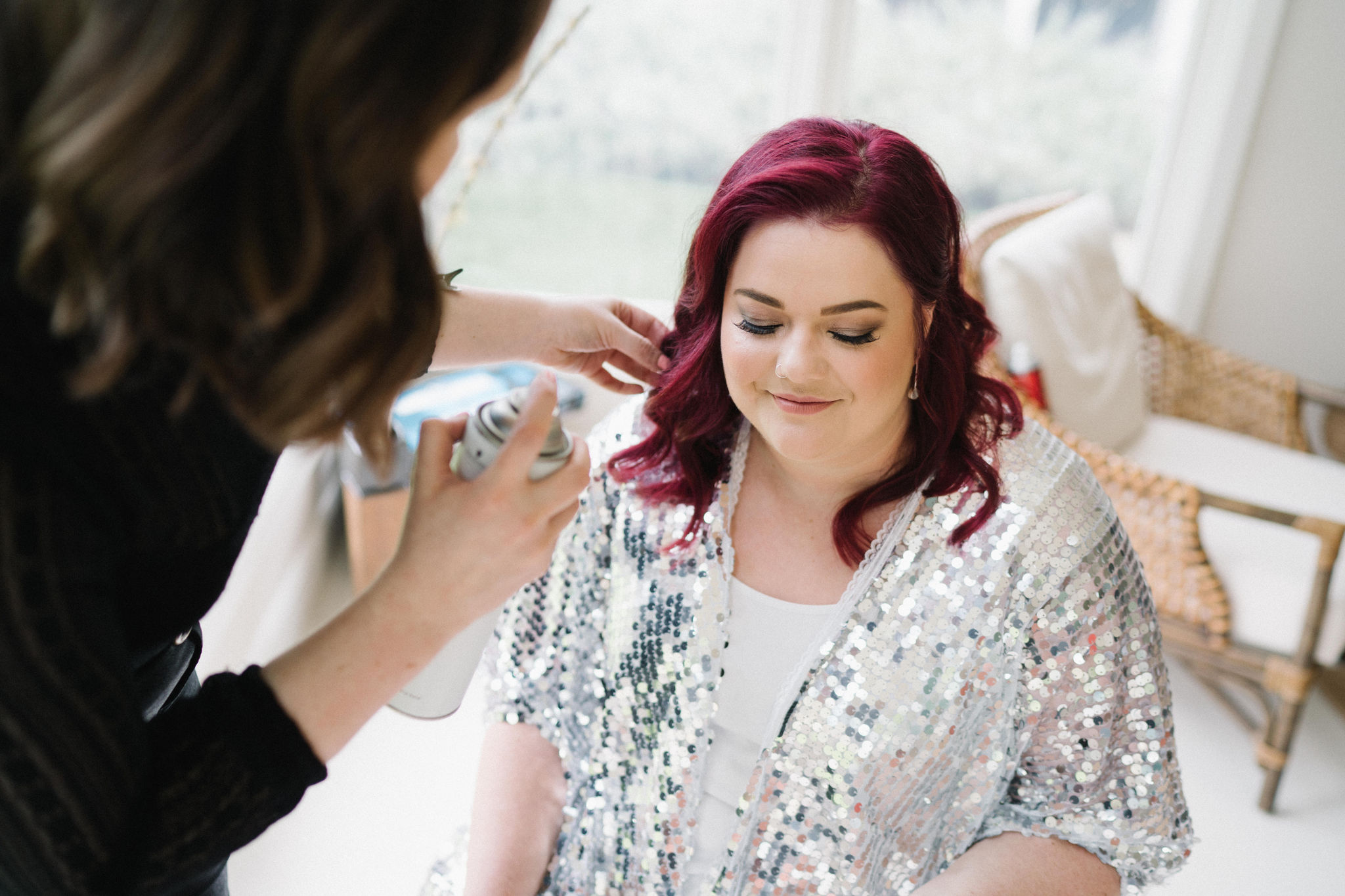 For our bride, her hair requests were simple. She desired some volume and a light wave, enough to add movement and body, unlike her natural dead-straight hair. Emma has been a loyal client of Hair by Phd for many years, we have watched her transition her colour from reds to pinks through to purples and back again. Ahead of the wedding, we organised a personalised growth and colour plan for Emma to ensure her hair style was picture-perfect for her big day.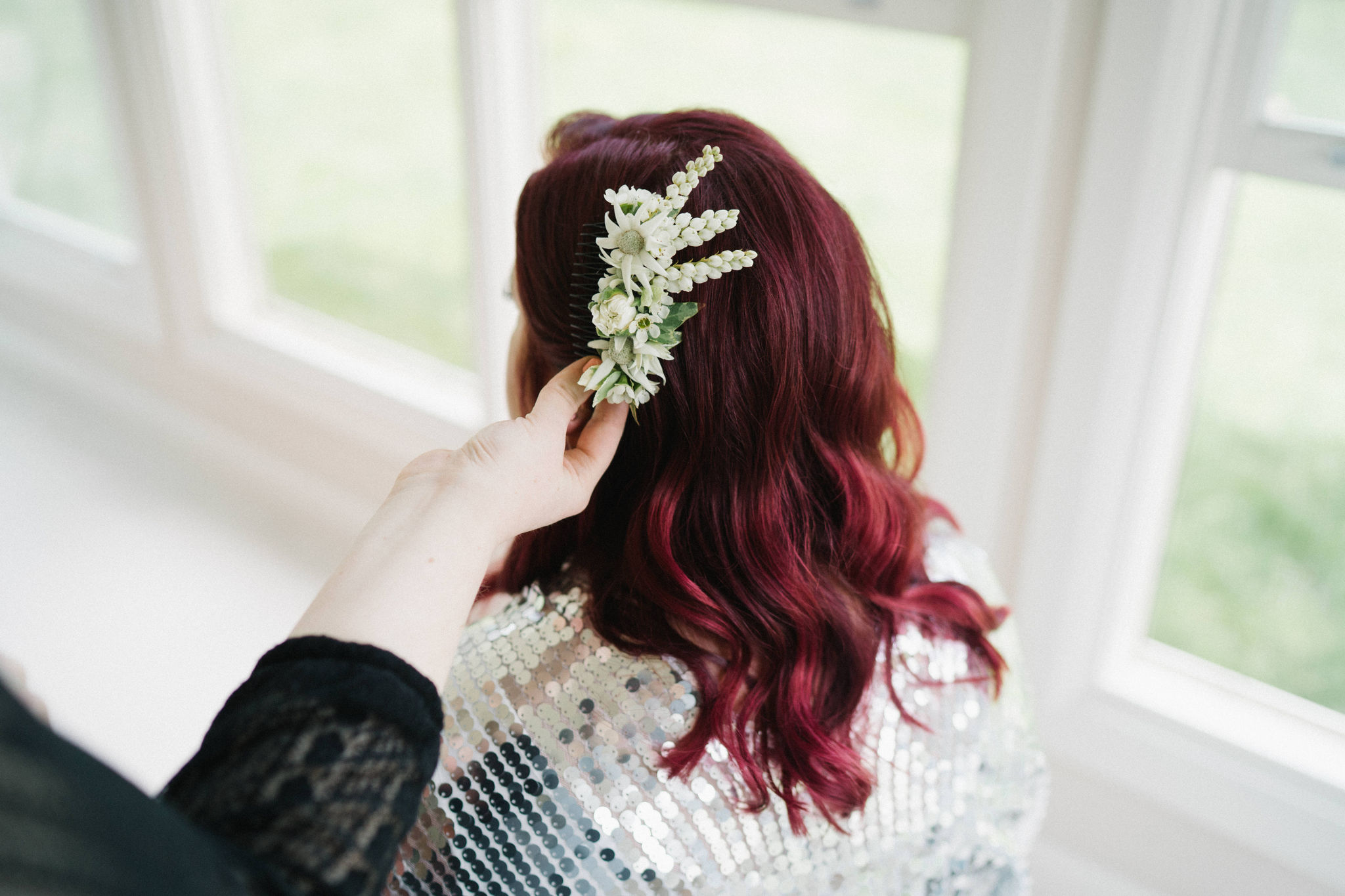 This stunning yet simple hairpiece, by Kate from Two Wild Hands, completed Emma's bridal hairstyle. Not only did the floral comb add to the timeless aesthetics of the Bride's styling but also ensured Emma's hair was off her face throughout the day. The natural floral touch to her look was accented by Emma's vibrant red hair colour and tied in perfectly to the garden wedding theme.
Despite a bit of wind and rain during the day, the two lovebirds looked picture-perfect with their hair styled by Hair by Phd. Rain is always going to be an issue for hair on your wedding day, and so are the hundreds of hugs and the endless dancing.
The key is to have a few structural elements, like Emma's hair piece, tastefully holding her style in place. While her bold hair-colour allowed her simple choice in textured waves to make a unique and quirky statement, complimenting her classical look.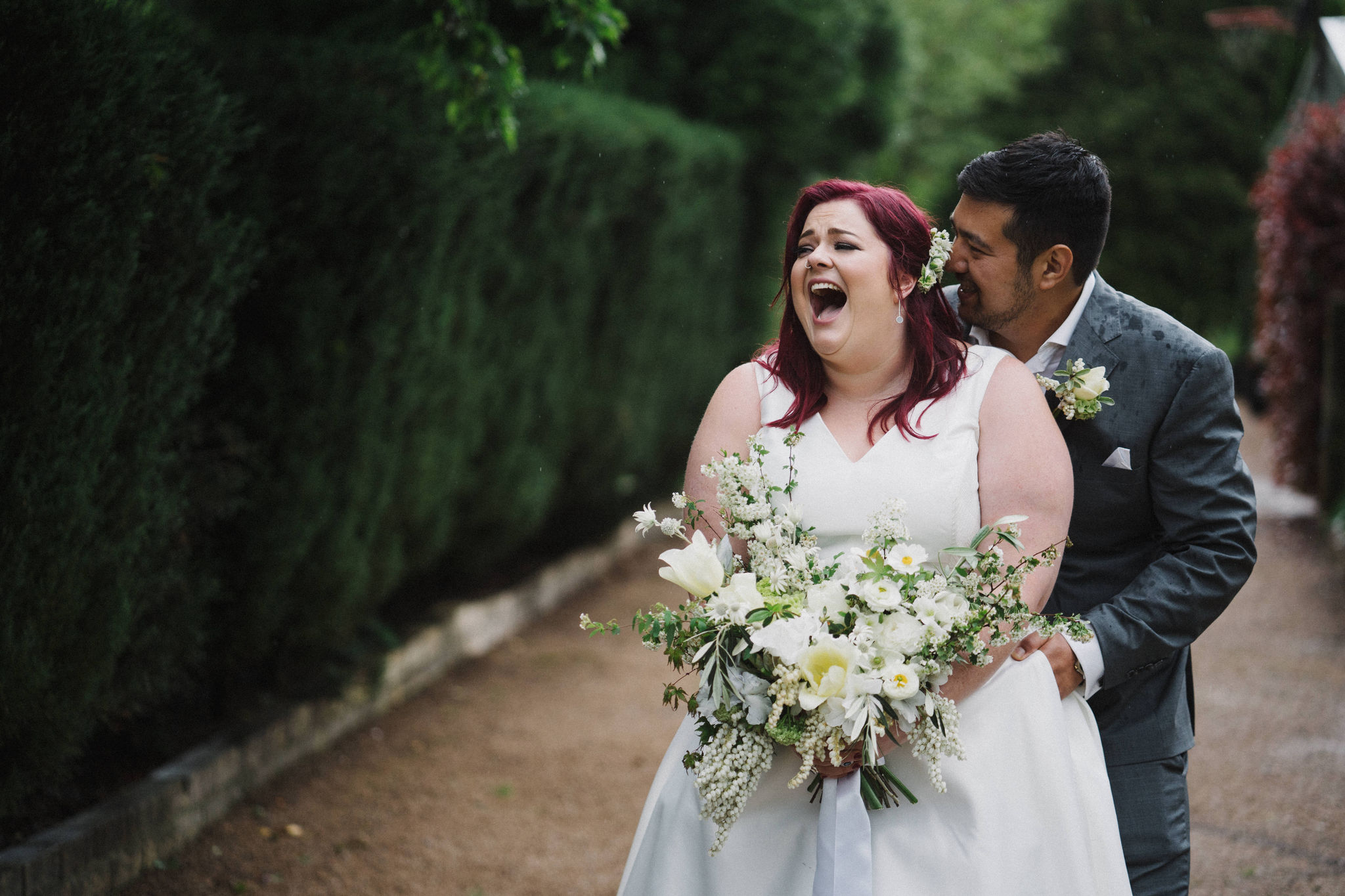 Thank you so much, Emma and Ben, for letting Hair by Phd be a part of your wedding day. We love working with bridal parties to help them complete their wedding styling and achieve their desired hairstyle on their special day.
Get in touch with the team from Hair by Phd Bridal to book your wedding hair today.
Photographer: Thomas Stewart
Dress: Ruth Fattal Haute Couture
Makeup Artist: Michelle Cato
Hairdresser: Hair by Phd
Florals and Styling: Two Wild Hands
Venue: The Secret Garden