The team from Hair by Phd Bridal worked with our Real Bride Katie to create a truly stunning style for her beautiful wedding in Camden. We love being able to share and showcase a range of different bridal looks from our team at Hair by Phd Bridal and this soft updo is the true definition of a modern classic.
Katie's dress was a dramatic masterpiece with long train, lace detailing and a double layered veil. That meant that there were some serious considerations to include for our Hair by Phd Bridal team in ensuring that we created the right upstyle to anchor the veil and allow the beautiful structure of the dress to shine.
We created a beautiful loose bun at the back of Katie's head, which allowed us to effectively hide the anchoring point for the veil and left her neck and shoulders free to really highlight the neckline of the dress and her stunning decollete. Some loosely curled locks were left around her face to give some softness and movement to the look.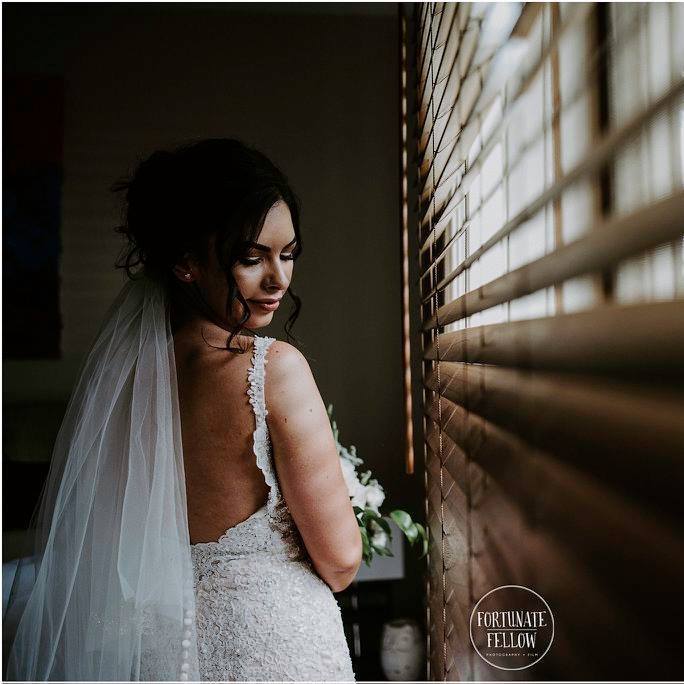 Hair by Phd Bridal also created stunning upstyles for Katie's three bridesmaids that were similar to her style, but distinctly different. The same soft bun as showcased on the bride was pulled around to the right hand side to give an asymmetrical look to the hair. The heavy hair on the right was balanced by a large braid on the left hand side and loose locks on the right hand side of their faces. With the addition of some small roses in the bun, these ladies looked every inch the beautiful bridesmaids.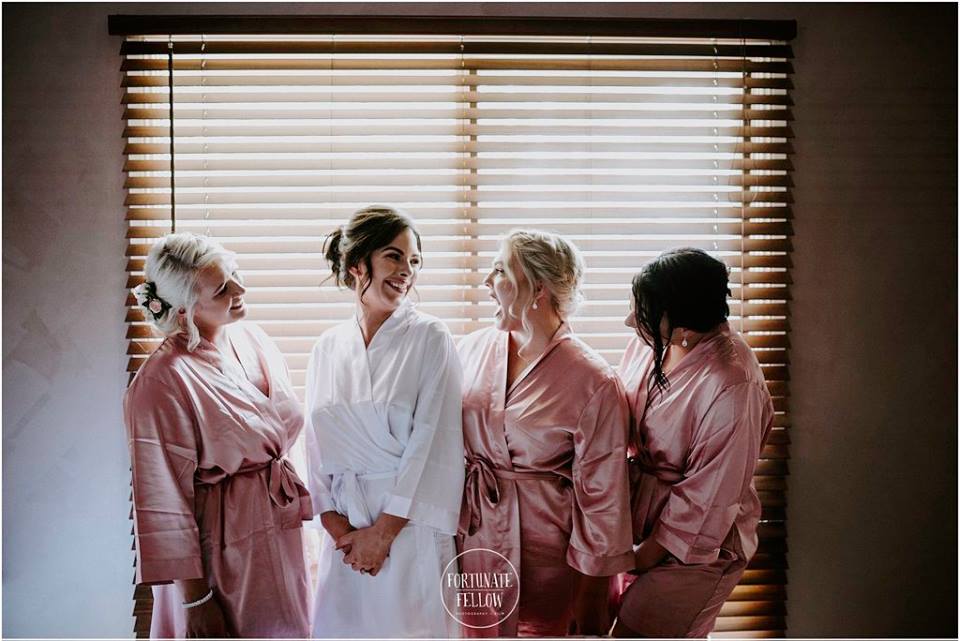 With similar-but-not-the-same dresses continuing to be all the rage in weddings, its important to note that iif you're going this route it's a good idea to have similar hair styles for your bridesmaids. With the dresses being quite different, similar hairstyles adds a sense of cohesion to the bridal party. With these girls, they each had a different style top half of their dresses, and having the same hair meant that they still all looked like they were part of the same party.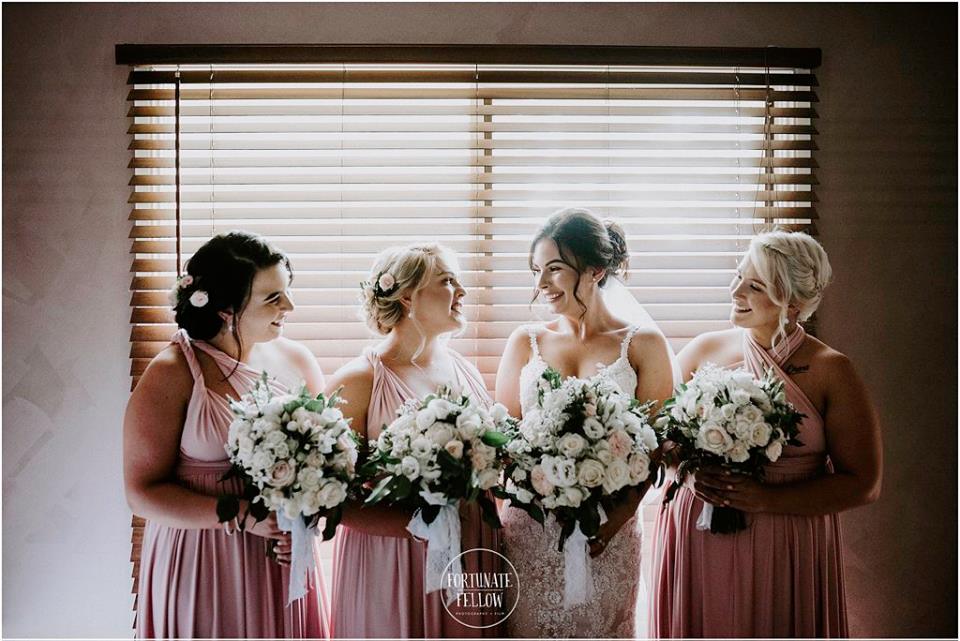 Katie was an incredible bride on her wedding day and we were thrilled to help her achieve her dream hair for her wedding day. Wishing Katie and Shannon all the best for their marriage and future, and thank you for letting us be part of your special day.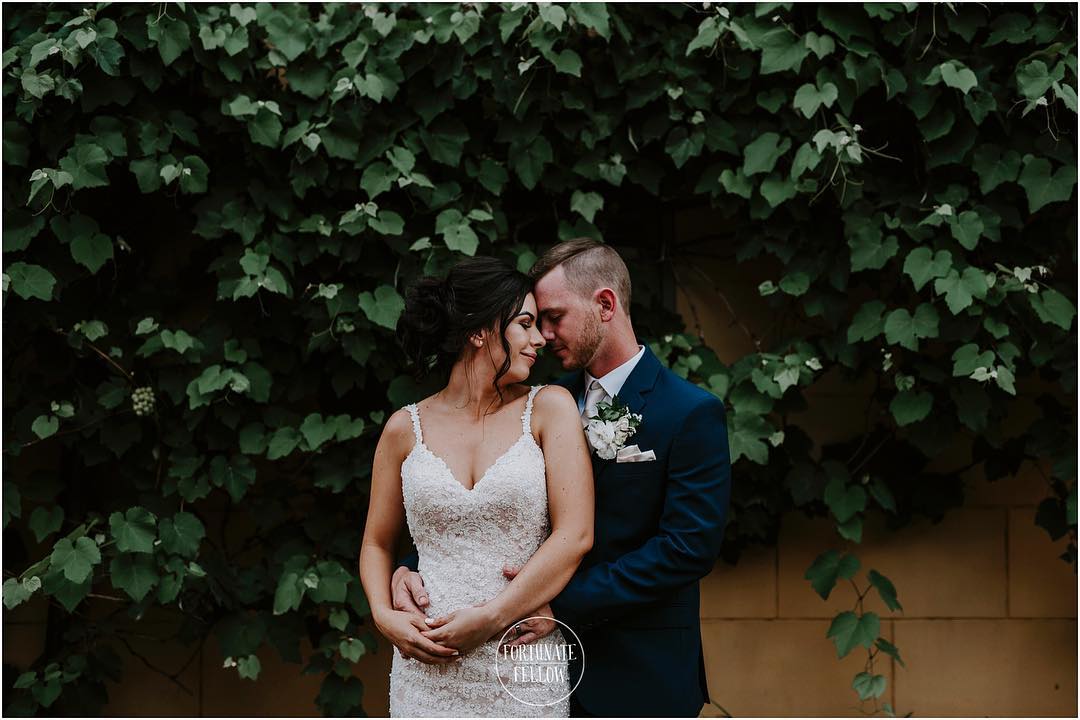 The team from Hair by Phd Bridal have been creating stunning bridal hair for years, which means that no matter what your favourite trend is or what your look is for your wedding day, we can help you achieve it. We have experience in a range of hair styles, from modern classics to truly natural brides and more sculptural looks – we can create exactly the hair you want on your wedding day. From colour consultations and management plans in the lead up to your day, to advice on products to condition and care for your hair, the team at Hair by Phd Bridal are at your service in the lead up to your wedding. If you would love to a team of wedding hair experts in Parramatta, Carlingford, Camden and everywhere in between, we would love to work with you! Get in touch via the Hair by Phd Bridal page and one of our stylists will be in touch.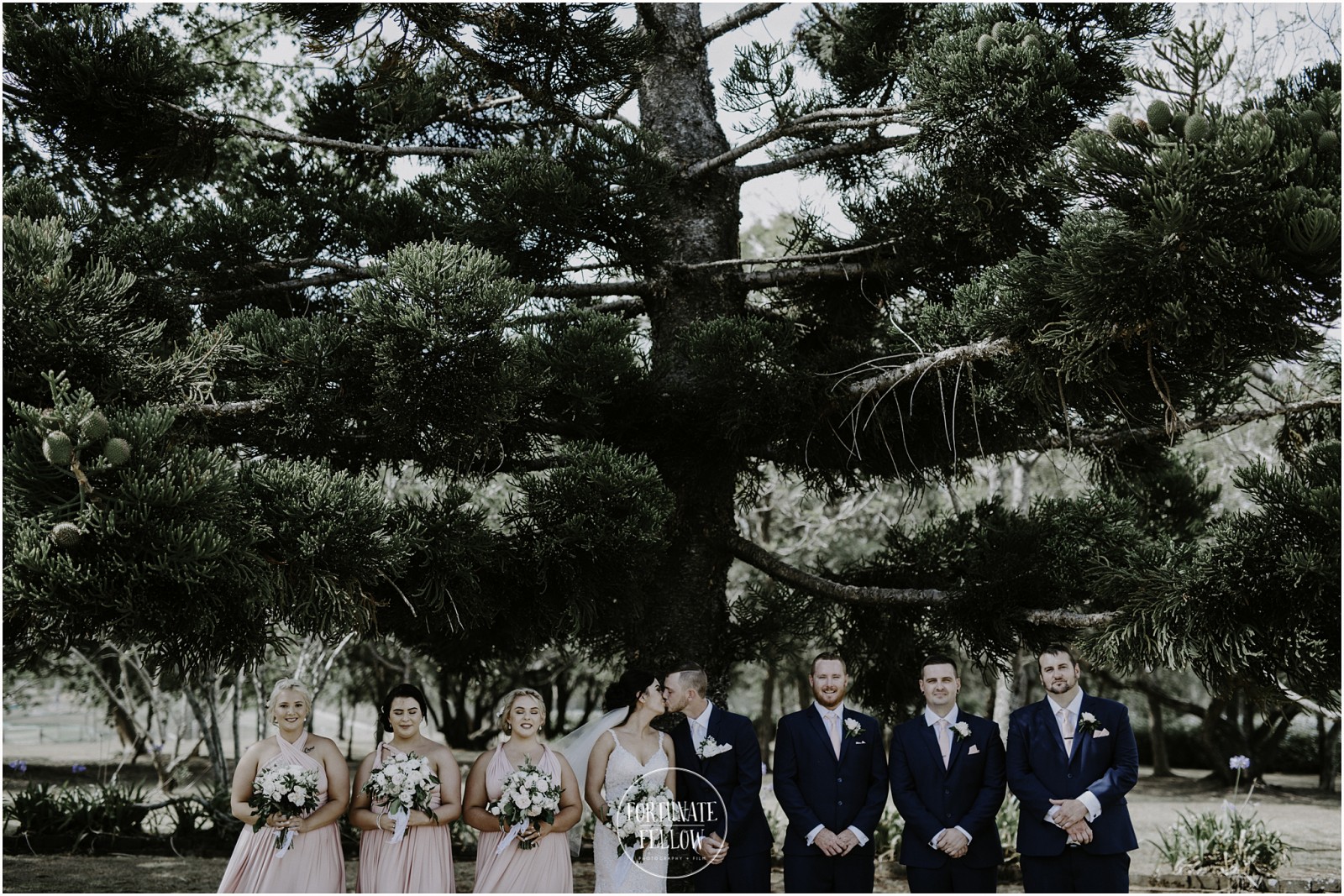 Hair: Hair by Phd Bridal
Photography: Fortunate Fellow
Flowers: Victoria's Blooms
Makeup: AM Makeup Artistry
Venue: Gledswood Homestead and Winery