September is a beautiful time of year. The days are getting longer and nights are getting warmer. The thought that summer is near puts a smile on your face. It's been a cool dry winter and I am looking forward to some warmer weather. Spring is a great time of the year for change, and what better way to get ready for party season, than getting a new hair do. In this post we are talking Blonde. We have some great blonde looks and will feature the Kerastase Blond Absolu range of products designed to vitalise Blonde hair. Read on to find out all things spring hair and we also have a great Blond Absolu in-salon offer as well.
Blonde Refresh
Our first look on the beautiful Natalie was a freshening up of some blonde highlights. We added some more highlights, toned and treated her to give her a revitalised colour. We used Olaplex to strengthen and protect her hair and recommended the Kerastase Blond Absolu products to maintain her cool tone and give condition and shine to the hair.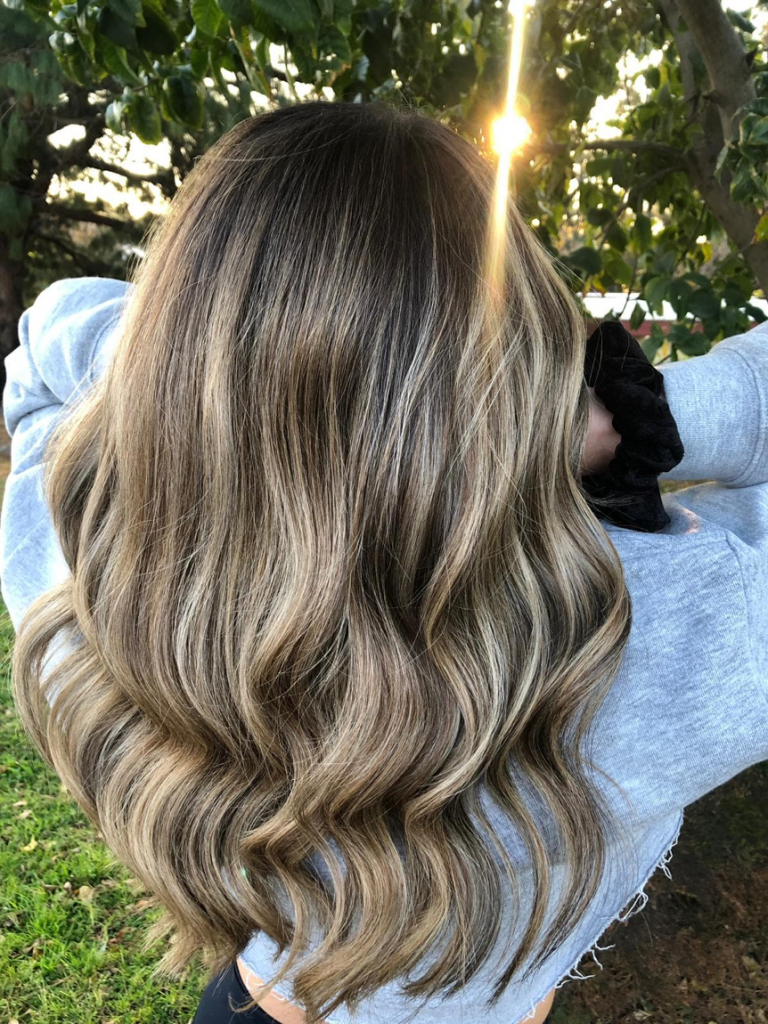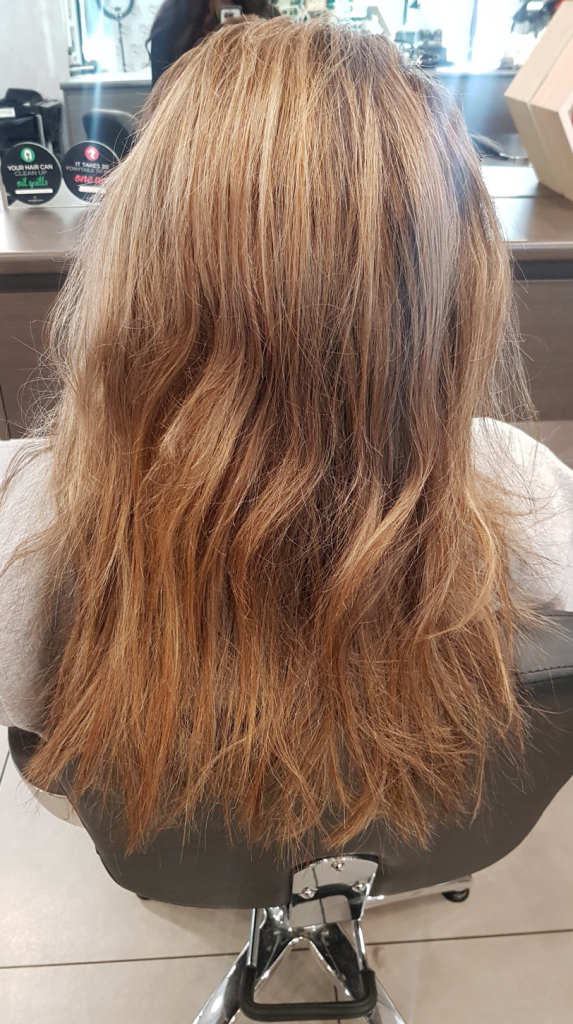 Cool Blonde
What a great look for Spring. From a grown out faded colour to a sheik, stylish cool blonde LOB. A classic look that can be worn textured or smooth. Casey's hair was highlighted by our Carlingford team and toned with a cool overtone. The result is stunning and the smile on Casey's face says it all.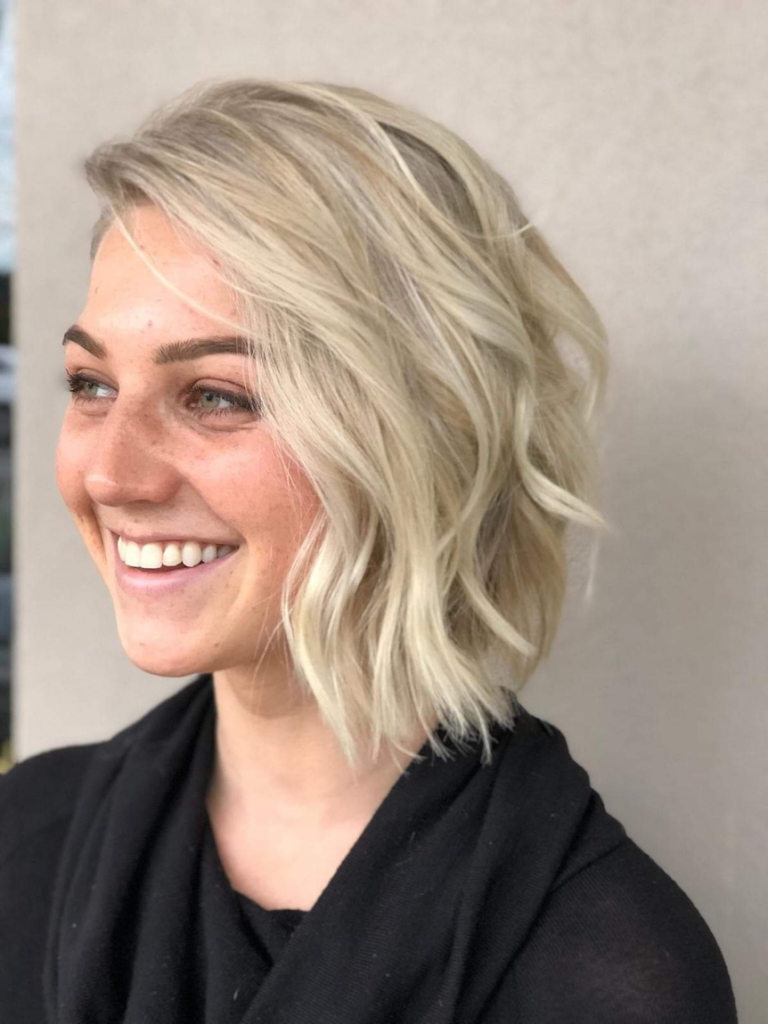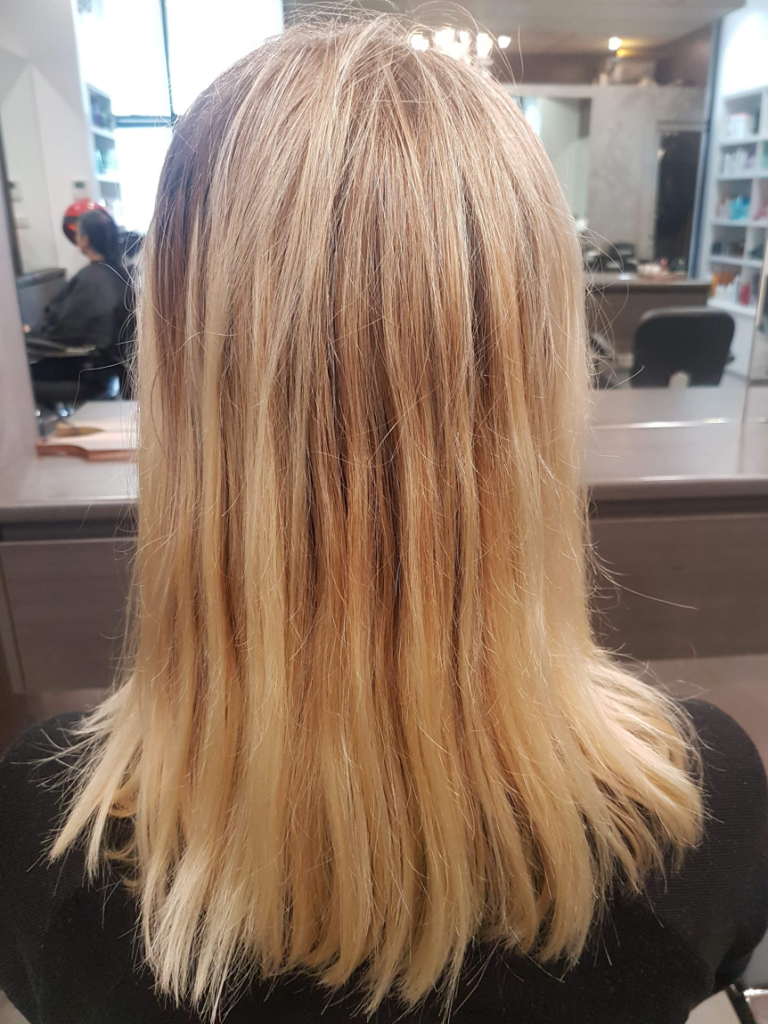 Who Dares Wins
If you are really daring why not try short and platinum. Long wavy hair with Balayage has been a hit for a while now. Take a walk on the wild side and go for a dramatic change like our gorgeous client Monique.  If you would love a style that turns heads talk to your Hair by Phd stylist today.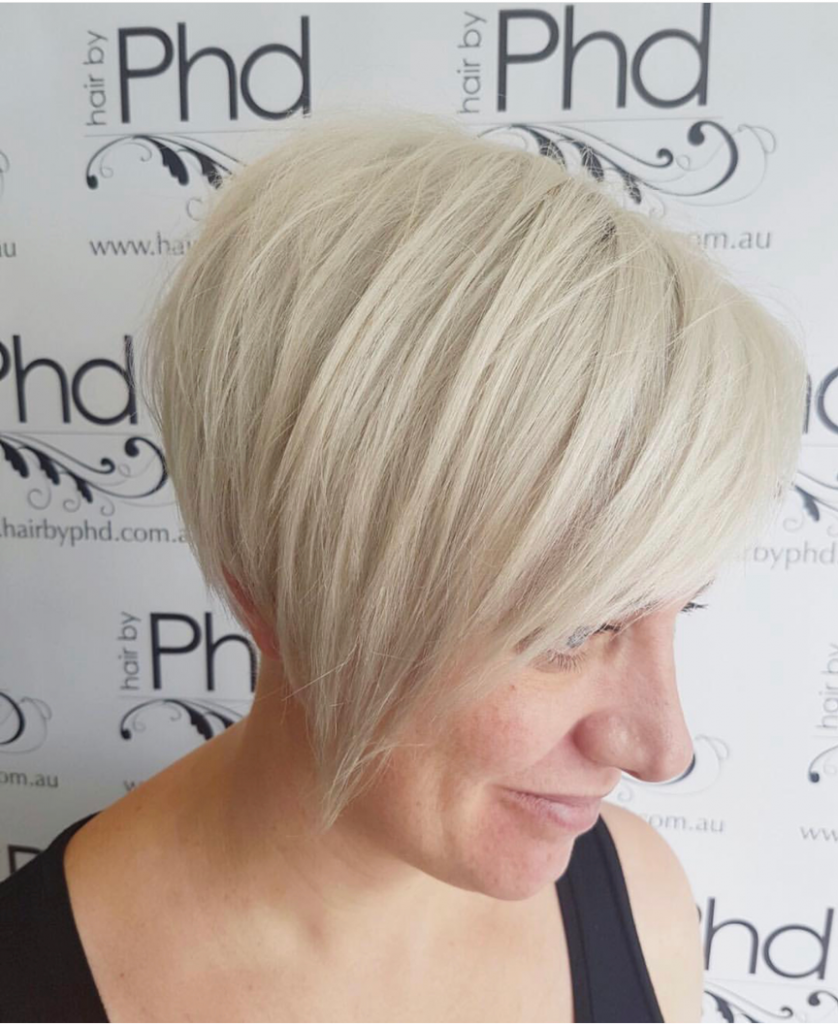 Kerastase Blond Absolu
There have many hair-care companies that have come out with blonde specific products. They have come to realise that blonde hair really needs specific care. Having your hairlightened can take its toll on the condition ofyour hair and it is very important to take care for it after you leave the salon by using quality home hair care products.
I would like to introduce Kerastase Blond Absolu. This range consists of 5 products and in salon ritual.
There are two shampoos one for tone, condition and shine and one for condition and shine.
A fondant (conditioner/treatment), which strengthens your hair as well as adding shine.
A Masque that tones the hair as well as leaving the hair feeling nourished and amazing.
A leave in heat protectant that can be used on wet or dry hair. Protecting the hair from the elements and giving your blonde hair an extra boost of condition and shine.
The range allows your stylist to recommend a personalised regime to keep your blonde hair looking amazing.
Hair by Phd Spring Blond Absolu Offer
During the month of September and October if you purchase any two of the Blond Absolu products we will give a FREE in-salon Blond Absolu Ritual with any colour service.
Valued at $45.00
For any information on any thing in this post you can contact the Hair by Phd Salon of your choice
Also you can follow us on all our social media FaceBook, Instagram, Twitter and Pinterest