After the year from hell that was 2020, 2021 is a moment for us all to shine. It's like re-emerging from the darkness into the light, and a new year is the perfect time for a complete transformation.
Enter, Hair by Phd.
We love working with our fave clients to help them achieve their hair goals. Yeah, huge transformations like this take time and maybe a couple of sessions – but the before and after's make it all worth it and we love putting our creative muscle to the test! Much like our favourite celebs who switch their hair up on the daily and go from short and sassy to long and lovely in the blink of an eye, you too can have the absolute hair of your dreams.
To kick-off 2021 we want to invite you into any of our Hair by Phd salons for a complete hair transformation. Wave goodbye to the old you and get ready to take on the world with your new look. Whether it's a Colour Transformation, Smoothing + Straightening or adding SERIOUS volume and length to your mane, we want to help you achieve your dream hair.
Here's some of our top transformations from the past year at Hair by Phd. Now all you have to do is book an appointment with us – so what are you waiting for! Start 2021 in the RIGHT way with you best-ever hair, thanks to Hair by Phd.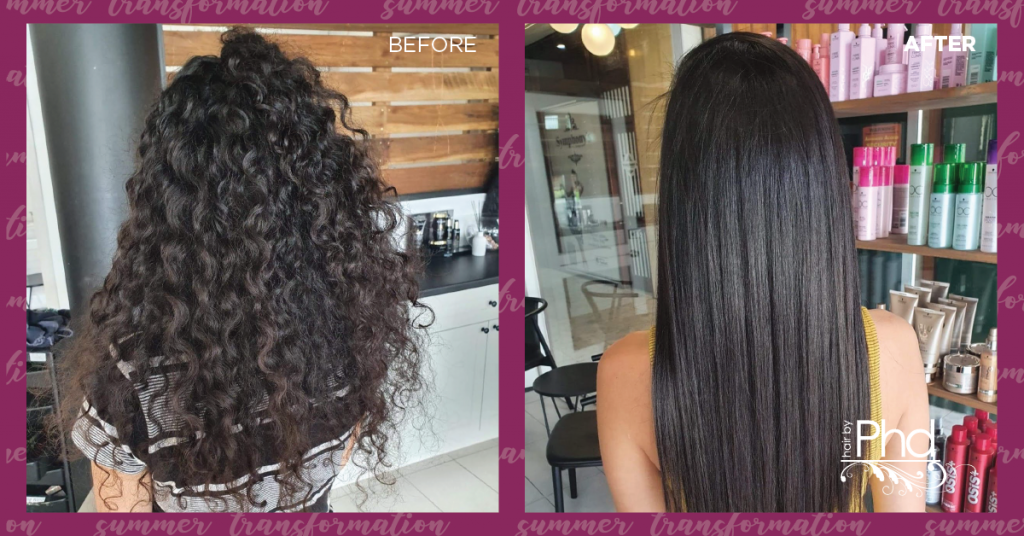 KERATIN TRANSFORMATION
Ladies, we understand. Having frizzy hair can be tough. It looks unprofessional, ungroomed, and worst of all… UNSEXY. Get your locks looking smooth, sleek and chic for the new year with our GK Hair 'The Best' Keratin Hair Smoothing Treatment, guaranteed to give you smooth straight hair instantly. Bonus, it's formaldehyde-free so no nasties on your locks!
BOOK YOUR SUMMER TRANSFORMATION KERATIN PACKAGE HERE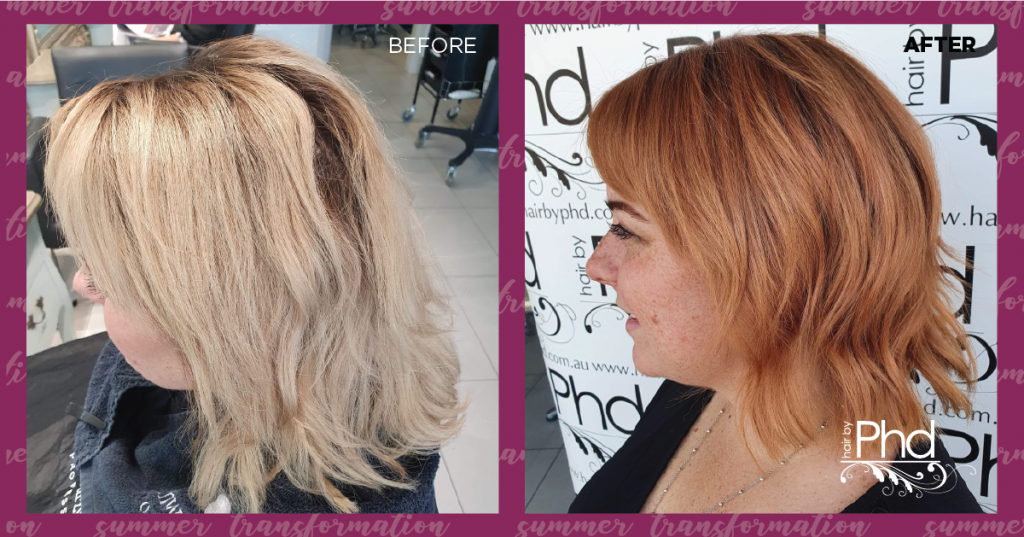 COLOUR TRANSFORMATION
Changing the colour of your hair can completely change your look.
BOOK YOUR SUMMER TRANSFORMATION COLOUR PACKAGE HERE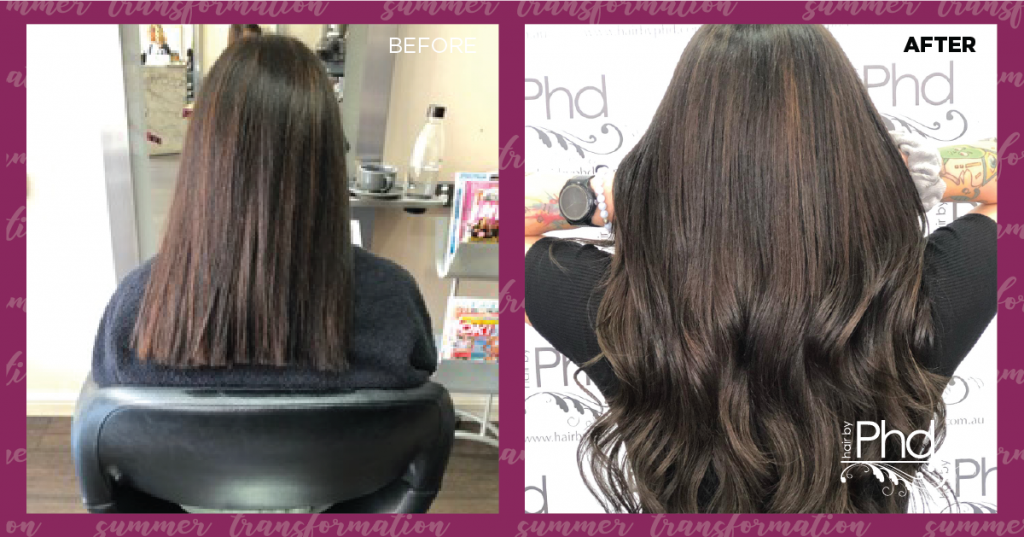 SEAMLESS1 EXTENSIONS TRANSFORMATION
Get the glam look at Hair by Phd with our special Seamless1 Extensions Offer and experience the luxury of longer, fuller hair today! Your hair will look longer, shinier and more voluminous after a single extension session!
BOOK YOUR SUMMER TRANSFORMATION SEAMLESS1 EXTENSIONS PACKAGE HERE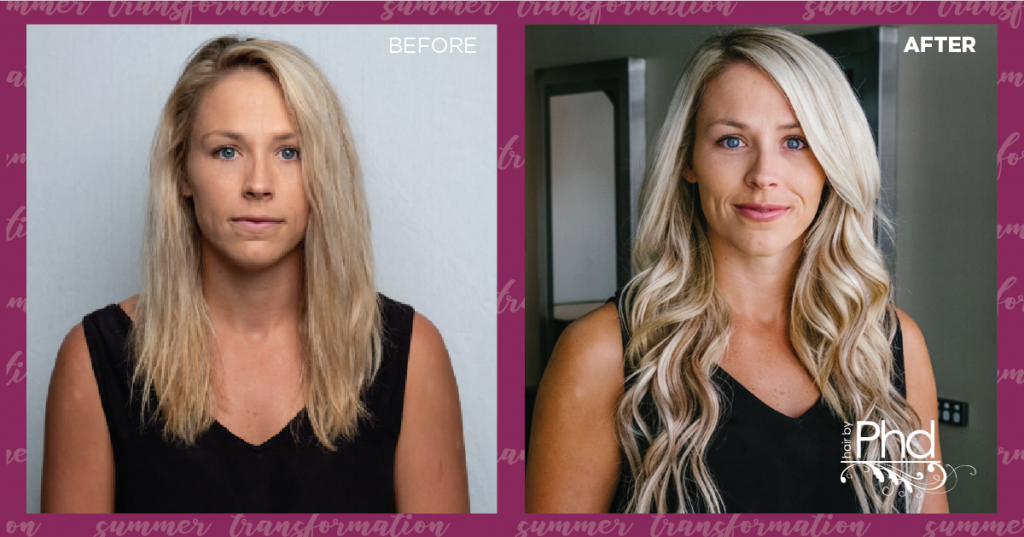 SEAMLESS1 CLIP-IN EXTENSIONS TRANSFORMATION
Want the length without tthe commitment? Seamless 1 clip-in extensions are for you. These low-fuss extensions instantly boost the look of your natural hair to be longer, thicker and sexier than ever before!
BOOK YOUR SUMMER TRANSFORMATION SEAMLESS1 CLIP IN EXTENSIONS PACKAGE HERE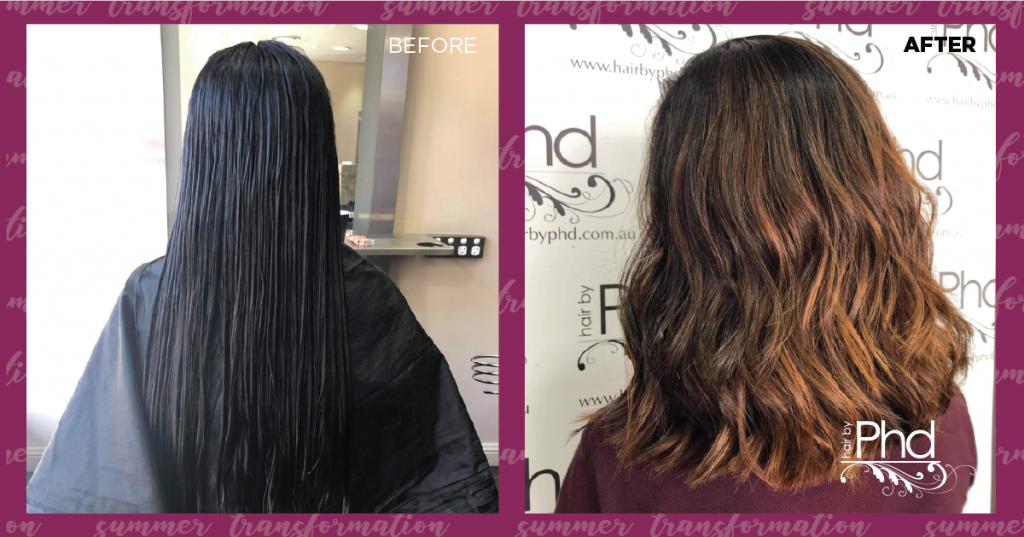 HIGHLIGHTS TRANSFORMATION
Highlights add incredible dimension to your hair and give you that "just rolled off the beach in Hawaii" look without the overseas travel. Our team undergoes extensive training with all our colouring techniques under the supervision of one of Australia' top colourists.
BOOK YOUR SUMMER TRANSFORMATION HIGHLIGHTS PACKAGE HERE
If you're ready to transform your look, our kick-ass team of exceptional hairdressers are here to help. Simply mention our 2021 Transformation Offer when booking your appointment and let's make 2021 the year of #HairGoals!