Before I met the lovely Miss Danika (pictured above), I must say I was a bit sceptical about cosmetic tattooing, mainly because I didn't know a lot about it. Now after seeing how she has transformed Lemai's eyebrows (our Salon Director at Camden), I am a true convert. Lemai pictured below far right.
When I left Lemai, as Miss Danika was about to start tattooing, Lemai was feeling a tad anxious. I called her later in the day and asked her to send me photos of the end result. Once I saw them I was a bit shocked at first because they were a bit darker than I anticipated. However after a few days they had settled and the result was amazing. She had beautiful eyebrows without having to paint them on every day.
"Did it hurt?" was my first question. Lemai mentioned that Miss Danika had used some numbing cream and it did not hurt at all. Bonus!
You can have your eyebrows, eyeliner and lips transformed with this amazing service. The tattooing is semi- permanent, which is great as it lasts. It's also very natural looking and there are multiple colours to choose from. The images below are of Lemai two months after the treatment.
See below the list of services and prices. Enjoy the images above for Lemai's before and after as well as some of Miss Danika's other work.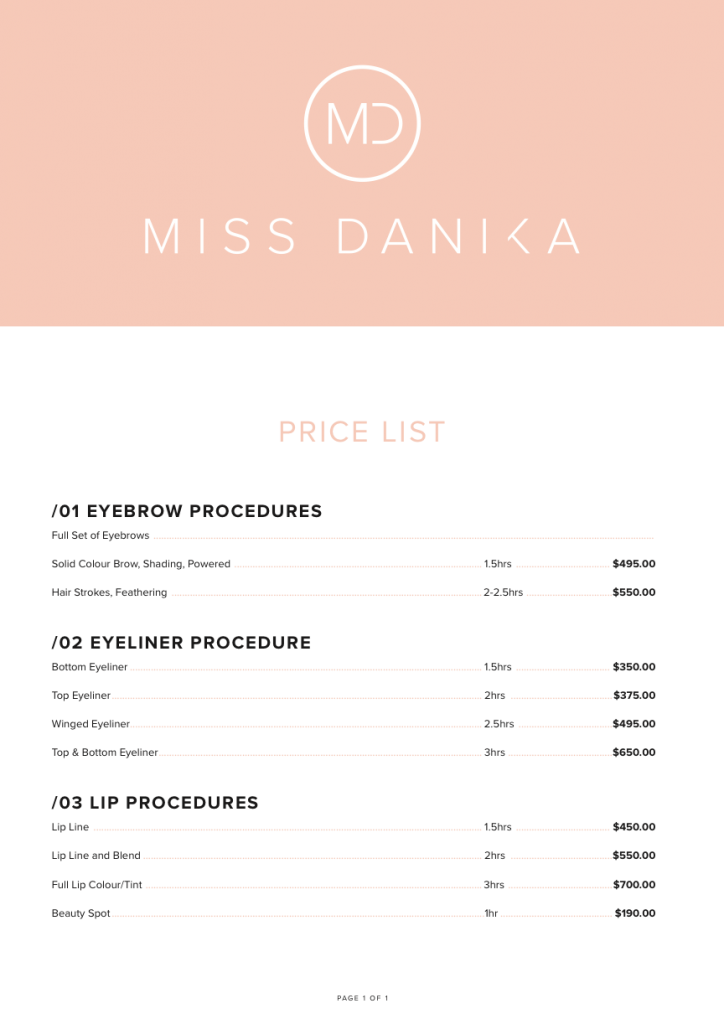 Miss Danika is available by appointment at Hair by Phd Camden. She has also got an amazing offer for all our clients. Here it is…
Miss Danika comes to Hair by Phd Opening Offer
You receive:
A Cosmetic Tattoo analysis and consultation. Valued at $50
$50 off your first service with Miss Danika
Total Value of this gift is $100
Call our salon on 4622 1260 or email us camden@hairbyphd.com.au to make a time with Miss Danika and have a chat with her on how this amazing service can transform you.